Springo-Summer gardening session at KRA in Hranice u Malče
May 29 – June 1, 2014: Gardening brigáda at Kravín/Hranice, with a presentation of the new 2014 RurArtMap, and a visit to the opening of the land art exhibition "Seno, sláma" in Jihlava.
We plan to build a greenhouse, test new garden labs, make a Plotof (Playroom on the open fields) for all the new kids on the block, and tour around the "posedy" (hunters' watch towers) with artists.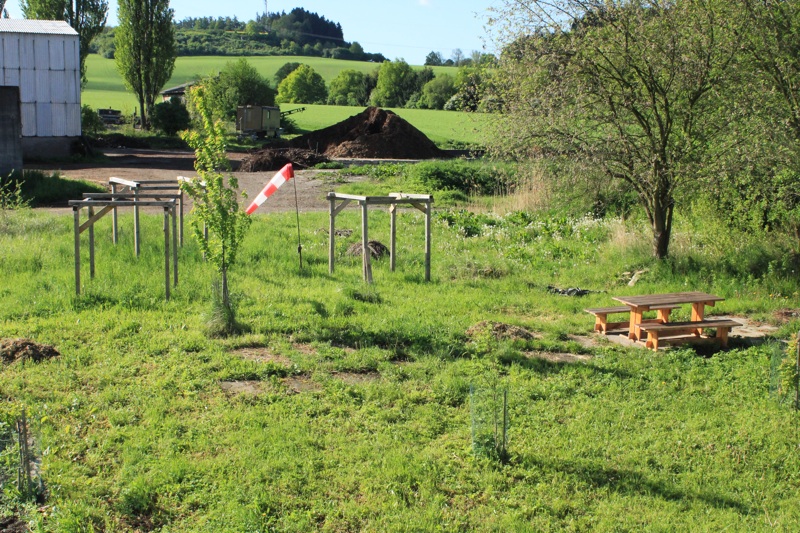 Workshop about seeds: by Marek Kvapil, for beginners as well as experienced gardeners and growers with the interest in cultivating and storing seeds. With special emphasis on freely pollinated and old species.
PROGRAM OF THE SEEDS WORKSHOP:
8 reasons of why to produce your own seeds

Where to get the right seeds

Planning the seedmen garden

Technique of seed production for concrete plants (tomatos, radishes, salads, beans, carrots, turnips and others…)

How to keep the pure varieties, techniques of isolation and selection

Old, regional and family varieties

Hybrid and freely pollinated varieties

Keeping the seeds (where and how to keep them, starting and managing the seed collection)

Sharing the seeds, community seed projects: seed exchanges, libraries and banks

Towards the end a collective seeds exchange among the participants: exchange of seeds and information, discussion, sharing the experiences. Take your own seeds with you if you have some.

The participants will receive electronic booklet in PDF format
The event starts on the evening of May 29th with a visit to the opening at the OGV gallery in Jihlava, but you can join us also the next day immediately in Kravín/Hranice. Accommodation and food can be provided at a nearby eco-farm.
Plotof – A Playground on the open field is an idea, inspired by Montessory pedagogy. Because madame Maria Montessory insisted, that even small children should get gardening tools in their hands, and deal with the real activities like seeding, hoeing, watering, examining the soil, and observe the germination of plants. But how would an ideal garden for artists and kids look like, such that would invite not only to gardening, but to various weird games and explorations?
The event is a part of the Alotof [A laboratory on the open fields] project, which is also supported by International Visegrad Fund.
BECAUSE WE PROVIDE ACCOMMODATION AND FOOD (FOR FREE), WE NEED TO KNOW THE NUMBER OF PARTICIPANTS IN ADVANCE, SO PLEASE E-MAIL US ON: info@yo-yo-yo.org. THANKS! LOOKING FORWARD.
Some pictures from Autumn: