We were just about to leave for screening in Louny, when our bees swarmed.
Unfortunately, the act of taking the hive into the box we didn't record. Luckily, after it settled high on the tree, it decided to move to a little bush, from which we could catch it.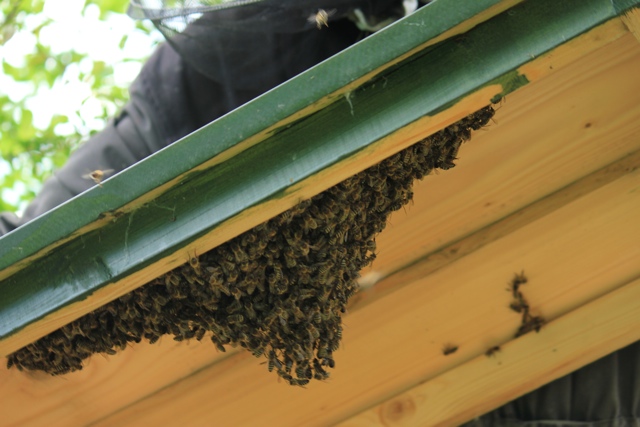 We put it into our "African" hive, which was made during the workshops almost 2 years ago… Finally it has its inhabitants!